Event
Computer Crimes in Iran: Online Repression in Practice
Amir Bayani
05 Dec 2013
ARTICLE 19 is set to host a panel discussion exploring online repression in Iran to mark the launch of its follow-up report on the Computer Crimes Law in Iran.
The report , titled "Computer Crimes in Iran: Online Repression in Practice" draws together ARTICLE 19's analysis of the law coupled with testimonies from bloggers and online activists and contributions from international experts. In the report, ARTICLE 19 also sets out specific recommendations for technical experts, private companies, and the Iranian government.
The panel discussions and event will be hosted by ARTICLE 19 Executive Director, Thomas Hughes and chaired by Drewery Dyke, Iran Researcher, Amnesty International
Panellists include:
Dr. Ahmed Shaheed, UN Special Rapporteur on Human Rights in Iran
Karen Reilly, Development Director, TOR Project
Gissou Nia, Executive Director, Iran Human Rights Documentation Centre
Tickets are free but you are advised to book in advance to guarantee your place.
Location: Free Word Centre, 60 Farringdon Road, EC1R 3GA, London
Time: 18:30-21:30
Date: Thursday 5 December, 2013
SPEAKER BIOGRAPHIES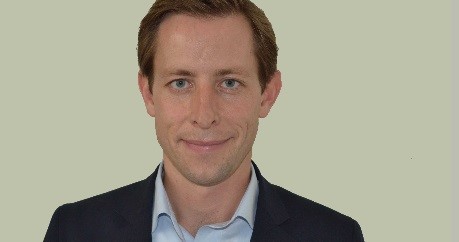 Thomas Hughes
Thomas Hughes joined ARTICLE 19 as Executive Director on 1 October 2013. He is the founder and former Director of the social purpose enterprise, Media Frontiers, which runs Diversity, the international advertising network for online news media from Human Rights repressed countries, and VirtualRoad.org, the secure hosting service that protects websites of civil society organisations. Thomas continues to be a board member of Media Frontiers.
For the past 15 years Thomas has worked on press freedom, media development and Human Rights issues, including as Deputy Director of the Copenhagen based press freedom organisation, International Media Support (IMS) between 2005 and 2010, as well as previously for the European Commission and OSCE.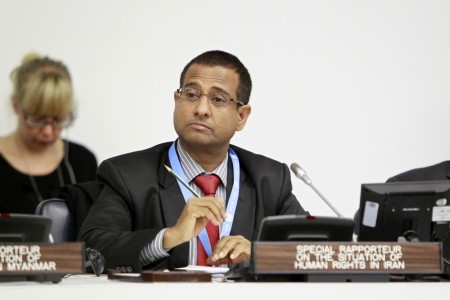 Dr. Ahmed Shaheed
Dr. Ahmed Shaheed is an internationally recognized expert on foreign policy, international diplomacy, democratization and human rights reform especially in Muslim States. He has twice held the Office of Minister of Foreign Affairs of the Republic of Maldives, a position he used to promote human rights standards and norms.
The UN Human Rights Council appointed Ahmed to the office of Special Rapporteur on the situation of human rights in the Islamic Republic of Iran in June 2011, and he began his mandate on 1 August.
Ahmed has produced five reports presented to the UN General Assembly (September 2011, 2012 and 2013) and UN Human Rights Council (March 2012 and 2013).
Ahmed has also been a visiting professor of political science at the City University of New York – Brooklyn College since March 2012 and a visiting professor of human rights practice at the University of Essex since October 2012.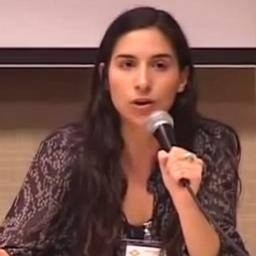 Gissou Nia
Gissou Nia is the Executive Director of Iran Human Rights Documentation Center. Prior to her tenure at IHRDC, Gissou worked on war crimes trials at the International Criminal Tribunal for the former Yugoslavia (ICTY) where she represented former government ministers from Bosnia and Kosovo in pre-trial, trial, and appellate proceedings. Gissou has also worked closely with different institutional actors in addressing on-going human rights violations in the Islamic Republic of Iran. She has spoken to 200+ survivors of human rights abuses perpetrated by Iran and produced comprehensive reports documenting these abuses. She has also advised governmental and regional bodies, policy makers and non-governmental organizations on the human rights situation in Iran and the larger region with a focus on the rights of women and ethnic and religious minorities.
Gissou completed her undergraduate studies in political science at the University of California – Los Angeles and received her law degree from Rutgers University – Camden School of Law.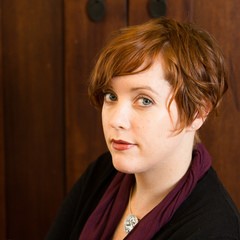 Karen Reilly
Karen Reilly is Development Director at The Tor Project, responsible for fundraising, advocacy, general marketing, and policy outreach programs for Tor. Tor is a software and a volunteer network that enables people to circumvent censorship and guard their privacy online. Karen takes technical information and translates it for diverse audiences, producing tips for staying safe online for activists, journalists, and the general public. She studied Government and International Politics at George Mason University.
Drewery Dyke
Drewery Dyke is a Researcher at Amnesty International's International Secretariat. He has carried out research and advocacy on a range of human rights issues relating to Iran, the United Arab Emirates and Kuwait for over a decade; and on Afghanistan for a further two. Amnesty International's February 2012 report, "We are ordered to crush you" was one of the first to examine Iranian law and practice as applied to the internet, though in recent years, in his work on Iran he has worked mainly on the situation of students and academics; ethnic and religious minorities and the death penalty. Drewery completed his undergraduate studies at Manchester University, UK.
Take a look at our infographic on the Iranian recipe for online repression.
Find more on
Receive immediate or weekly updates on the right to freedom of expression
Subscribe
rt @counter_balance: amid alarm over #climate impact, #corruption & #h...
@article19org
Find out more
Azad tribune
Bloggers
Censorship, violence & press freedom