Law programme
JUDr Barbora Bukovská
Senior Director for Law and Policy
Barbora Bukovská has been ARTICLE 19's Senior Director for Law and Policy since 2009. She leads on the development of all ARTICLE 19 policies and provides legal oversight and support to legal work across the organization.
Barbora has an extensive experience working with various organisations on a range of human rights issues, including protection from discrimination, access to justice, deprivation of liberty, reproductive rights and community development. She also initiated about 50 cases at the European Court of Human Rights on these issues and has published a number of reports and articles on a broad range of human rights. From 2006 to 2008, she was the Legal Director at the Mental Disability Advocacy Centre, an international organisationworking on the rights of people with disabilities in Europe and Central Asia. She graduated from the Law School of Charles University in Prague and has earned a doctorate degree in law in Slovakia and an LLM degree from Harvard Law School. In 1998 and 1999, she was a visiting scholar at the Columbia University Law School in New York.
David Banisar
Senior Legal Counsel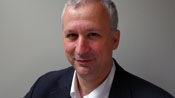 David has worked in the field of information policy for nearly 20 years and was previously Director of the Freedom of Information Project at Privacy International. He has authored books, studies and articles on freedom of information, freedom of expression, media policy, whistleblowing, communications security and privacy. He has also served as an advisor and consultant to numerous organisations, including the Council of Europe, the Organisation for Security and Co-operation in Europe, the UN Development Programme and the Open Society Institute.
David was a research fellow at the Kennedy School of Government at Harvard University and Policy Director of the Electronic Privacy Information Center in Washington, DC. He has a Juris Doctor in law and public policy from The Columbus School of Law, at The Catholic University of America in Washington, DC.
Gabrielle Guillemin
Legal Officer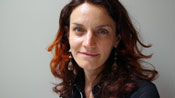 Gabrielle joined ARTICLE 19 as Legal Officer in 2011. Prior to that, she worked as a lawyer at the European Court of Human Rights for four years. She holds an LLB – Maitrise de droit français (1st Class) from Paris I Pantheon Sorbonne – King's College London and an MSc Human Rights (Distinction) from the London School of Economics. Gabrielle's work focuses on Internet and ICT issues.
Andrew Smith
Legal Officer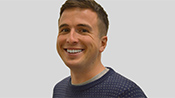 Andrew Smith (BA, Law, Cambridge 2009; LL.M. University of California, Berkeley Law 2011) has worked on a variety of freedom of expression issues since joining the Law Programme as an intern in 2009. He has worked with the Commonwealth Human Rights Initiative in New Delhi on freedom of information issues, and undertaken an American Society of International Law fellowship with ARTICLE 19 East Africa, contributing to projects on the information rights of internally displaced persons and the protection of journalists from violence. Andrew's work with the Law Programme focuses on legal reforms in East Africa and Asia and the freedom of expression rights of marginalized groups (in particular, IDPs and LGBT people), hate speech and incitement, the right to freedom of peaceful assembly, and access to information. Andrew also leads ARTICLE 19's advocacy at the UN Human Rights Council.
Receive immediate or weekly updates on the right to freedom of expression
Subscribe
rt @englishpen: as ahmed mansoor approaches 100 days in detention please s...
@article19org