Law and Policy
JUDr Barbora Bukovská
Director of Law and Policy
Barbora Bukovská has been ARTICLE 19's Director for Law and Policy since 2009. She leads on the development of all ARTICLE 19 policies and provides legal oversight and support to legal work across the organization.
Barbora has an extensive experience working with various organisations on a range of human rights issues, including protection from discrimination, access to justice, deprivation of liberty, reproductive rights and community development. She also initiated about 50 cases at the European Court of Human Rights on these issues and has published a number of reports and articles on a broad range of human rights. From 2006 to 2008, she was the Legal Director at the Mental Disability Advocacy Centre, an international organisationworking on the rights of people with disabilities in Europe and Central Asia. She graduated from the Law School of Charles University in Prague and has earned a doctorate degree in law in Slovakia and an LLM degree from Harvard Law School. In 1998 and 1999, she was a visiting scholar at the Columbia University Law School in New York.
Gabrielle Guillemin
Senior Legal Officer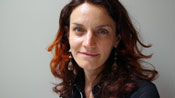 Gabrielle joined ARTICLE 19 in 2011. She leads the organisations' work on digital rights policy issues, including intermediary liability, privacy, intellectual property, telecommunications and cybercrime. She has led interventions or advised on cases before the European Court of Human Rights, the French Conseil d'Etat, the Supreme Court of Canada, the UK and Kenyan courts among others. She has given evidence before the UK House of Lords Committee on social media and criminal offences. From 2013 to 2015, she was a member of the Council of Europe Expert Committee on Crossborder flow of Internet Traffic and Internet Freedoms (MSI-INT) and from 2012 until 2016, she was a member of the UK Multistakeholder Advisory Group on Internet Governance (MAGIG). She regularly speaks at public events and conferences on digital rights and Internet freedom issues around the world.
Prior to joining ARTICLE 19, Gabrielle worked as a registry lawyer at the European Court of Human Rights for four years. She holds an LLB – Maitrise de droit français (1stClass) from Paris I Pantheon Sorbonne – King's College London and an MSc Human Rights (Distinction) from the London School of Economics. She was called to the Bar of England and Wales in 2006
Andrew Smith
Senior Legal Officer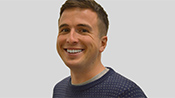 Andrew Smith (New York State Bar, 2015; LL.M. University of California, Berkeley Law 2011; BA, Law, Cambridge 2009) joined ARTICLE 19 as a legal officer in 2012. Based in the New York office, Andrew leads the organisation's work with the UN human rights mechanisms, principally the Human Rights Council, its special procedures and Universal Periodic Review, as well as the General Assembly. He has led amicus interventions on cases before the European Court of Human Rights, written a range of legislative analyses, and given trainings on a variety of freedom of expression issues in countries around the world. He has a particular interest in questions around "hate speech" and the expression rights of minorities, as well as restrictions on civic space and the right to protest, leading on these themes within the Law and Policy Programme.
In 2012, Andrew undertook an American Society of International Law fellowship with ARTICLE 19's East Africa office, contributing to projects on the information and participation rights of internally displaced persons and on the protection of journalists from violence. As a consultant for ARTICLE 19, he also provided analysis of cybercrimes legislation, and developed ARTICLE 19's policies on freedom of expression issues affecting LGBTI people. He has also worked with the Commonwealth Human Rights Initiative in New Delhi on issues as diverse as access to information and police reform.
Lucy Bye
Law and Policy Programme Assistant
Lucy facilitates the day-to-day running of the Law and Policy Programme, and in particular supports ARTICLE 19's engagement with UN human rights mechanisms, including the Human Rights Council, General Assembly and the Universal Periodic Review.
Previously, Lucy has worked with organisations in Colombia, Switzerland and the UK on human rights advocacy, campaigns and policy and research. Prior to joining ARTICLE 19 in 2016,she worked with an advocacy project promoting human rights and development in Colombia, where she worked substantively on the issue of human rights defenders, land rights, civil society, and public participation in the peace process. Lucy holds a BA (First Class) in Spanish and Russian from the University of Cambridge, in which she focused on Latin American politics, culture and society, and an MA in Human Rights Law (Distinction) from SOAS, University of London, where her research focused on women's rights and gender in international law, civil society space in the context of counter-terrorism initiatives, and forced migration. She speaks English, Spanish, and (rusty) French, and is working on her Portuguese.
Receive immediate or weekly updates on the right to freedom of expression
Subscribe
rt @counter_balance: amid alarm over #climate impact, #corruption & #h...
@article19org