Operations
Andrew Gray
Director of Finance and Operations
Andrew is a Chartered Accountant and has a degree in Economics and Accountancy from the University of Edinburgh. He has worked in ActionAid, Leonard Cheshire and then in Toybox, a charity working with street children in Latin America where he moved to a programmatic role as Regional Director and was based in Costa Rica for some time. On his return to the UK he worked at Premier, a Christian media organisation, as Finance Director. He speaks fluent Spanish and has a smattering of French and Portuguese. In his spare time Andrew likes to run ultras, which some may say is analogous to running finance.
Inger Wong
Head of Projects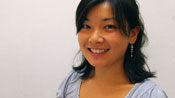 Inger manages the Projects Team in ARTICLE 19 where she leads strategic planning and good project management across the organisation including grant management, compliance, monitoring, learning and reporting. Her team also promotes organisational accountability and transparency. Prior to joining ARTICLE 19 in 2009, Inger was a Program Strategist at George P. Johnson, an international experience marketing company based in London. She previously worked in Honduras for Movimiento por la Paz, el Desarme y la Libertad (M.P.D.L.), a Spanish development organisation, and has worked for different United Nations agencies and international non-governmental organisation in Thailand and the United Kingdom. Inger holds an LLB in Law and European Legal Systems from the University of East Anglia and an MSc in Violence, Conflict and Development from the School of Oriental and African Studies
Patricia Meléndez
Cross-Programmatic Projects Manager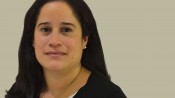 Patricia joined ARTICLE 19 as Cross-Programmatic Projects Manager in May 2012, overseeing the largest grants of the organisation across multiple regions and thematic areas. She coordinates the portfolio of work on the civic space, in particular ARTICLE 19's work under the Civic Space Initiative (CSI) consortium. Prior to this she worked in the Office of the Secretary General of Amnesty International where she coordinated special projects and provided support to the Secretary-General and the Deputy Secretary-General. She has worked as a clerk at the Immediate Office of the Prosecutor at the International Criminal Court and has work experience from different United Nations agencies and non-government organisations. Patricia holds a BA (Hons) in Politics and International Studies from the University of Warwick and an LLM (Distinction) in International Law and International Relations from the University of Kent. She has lived in many countries in Latin America, Africa and Europe
George Morris
Monitoring, Evaluation and Reporting Officer
George oversees monitoring and evaluation (M&E) activities at ARTICLE 19. Prior to this, he coordinated a two year programme to increase M&E capacity for London based charities in the health and social care sector. George has also worked as an evaluator for the International Institute for Environment and Development, and as a communications contractor at UNICEF Ethiopia. He holds a MA in Global Media and Communications at the School of Oriental and African Studies, and a BA in International Relations and Development Studies at the University of Sussex.
Ahmed Bangura
Head of Finance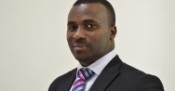 Ahmed is a Chartered Accountant with an MBA in Finance from University of East London. He has over 13 years experience in a variety of management and financial accounting, internal and external audit and project accounting roles both in the UK and overseas. He spent over 9 years working for KPMG Sierra Leone as an Auditor and Financial Management Specialist providing consultancy and other financial management services to various INGO's and Government Agencies. In the UK, Ahmed has provided support in financial management to a number of Charity Organisations, and has particular experience in charity statutory reporting (SORP), implementing new accounting systems and developing strong systems and procedures of financial control. Ahmed joined ARTICLE 19 in September 2012 from Tower Hamlet CVS where he was the Finance Manager.
Debbie Solomon
Grant & Project Systems Officer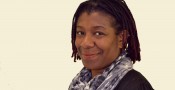 Before joining ARTICLE 19 in 2011, Debbie volunteered at Plan UK where she produced learning resources for teachers on Bullying and Forced Marriage. She has worked in the charity sector for over 10 years, raising awareness of domestic violence and participating in an Oral History Project for the homeless. She is part-qualified accountant and is currently studying a Bachelors of Science in Social Science at Birkbeck University of London.
Renato Alesi
Office Manager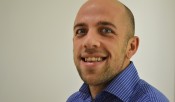 Renato Joined ARTICLE 19 as Office Manager in November 2011. Prior to this, he worked at The Management Centre, a management consultancy working internationally with non-profit organisations, where he coordinated the materials for the management training programmes. He also assisted with the website development; liaised with venues in preparation for events; as well as ensuring the smooth running of the office. At ARTICLE 19 Renato is responsible for the successful day to day running of the International office here in London, he also assists in coordinating travel, events and offers general IT support to the office.
Receive immediate or weekly updates on the right to freedom of expression
Subscribe
rt @article19un: #un resolution calls for an end to attacks on women journ...
@article19org