Latin America programme
Darío Ramirez
Director: ARTICLE 19 Mexico and Central America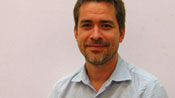 Darío has experience in the areas of international human rights law, public international law, media law and journalism, refugees and women's rights. Before joining ARTICLE 19, Darío was Deputy General Director of the Unit for the Promotion and Defence of Human Rights at Mexico's Ministry of the Interior. Prior to this, he worked for the UN High Commissioner for Refugees. Darío holds a bachelor degree in international relations and an LLM in public international law from the University of Amsterdam.
Paula Martins
Co-ordinator: ARTICLE 19 Brazil
Paula is a lawyer who has worked for many years with NGOs in Brazil on issues such as housing rights, indigenous land rights and disability rights. She has also developed capacity-building programmes and materials on human rights themes. She has experience in co-ordinating human rights projects, researching and documenting human rights violations and legal counselling on legal matters of public interest. Before joining ARTICLE 19, Paula worked with Human Rights Watch as a researcher on Angola, and as a focal point on housing rights with the Office of the High Commissioner for Human Rights in Geneva. She was a visiting fellow to the Federation Internationale des ligues des Droits de l'Homme in Paris and with the European Roma Rights Center in Budapest. She has an LLM in public interest law, with a specialisation in international human rights law.
Camila Marques
Brazil Legal Reference Center Coordinator
Camila has a Bachelor in law from the Pontifical Catholic University of São Paulo (PUC-SP / Brazil). She attended International Law at the Ludwig-Maximilians-Universität München in Germany.
Laura Tresca
Brazil Freedom of Expression Officer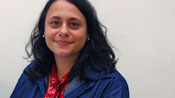 Prior to joining ARTICLE 19 in 2009, Laura worked as a journalist in community radio, magazines, websites, blogs and online media. During 2009, she coordinated the communication sector of Casa Brasil, a digital inclusion project carried out by the Brazilian federal government, and has worked as a researcher in public policies, organising a virtual library on innovations in the area of public policies. Laura has a masters in social communication and has worked as a professor in the communications faculty of the University of Brasilia.
Joara Marchezini
Brazil Access to Information Officer
In 2012, Joara completed a Masters in International Humanitarian Action from the Universidad de Deusto in Spain. She has a post-graduate degree in Human Rights and Democracy from the Universidade de Coimbra in Portugal, and a Bachelors degree in Foreign Affairs from the Universidade Estadual Paulista. During her degree, she researched international protection in human rights in armed conflicts. Recently, she has worked as an independent consultant for the Human Rights Secretary of the Brazilian Presidency Republic. She has also worked in other non-governamental organizatioan, like the Save The Children foundation and Amnesty Portugal.
Mariana Tamari
Brazil Project Officer for Access to Information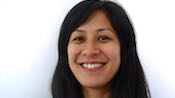 Mariana Tamari is a journalist who has been working in social and political project management for the past 8 years. The main area of her projects was social-environmental impacts of transnational corporations and infrastructure works in Latin America. In addition, she has also followed projects on Human Rights, Women's Rights and territory conflicts. Previously, Mariana worked as a reporter for various media outlets such as Reuters and Folha de S.Paulo.
Dulce Maria Ramirez
Mexico Administrative Assistant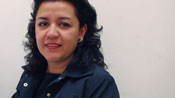 Dulce joined ARTICLE 19 in 2009 and is a graduate in administration from Universidad Autonoma Metropolitana. She has worked in administration for 10 years in commercial and marketing sectors, and has implemented processes and procedures, acquired in medical-dental sector companies. Dulce is currently developing finance-administrative areas.
Héctor Jaime Bautista Ramos
Mexico Finance Officer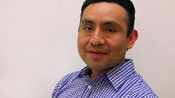 Before joining ARTICLE 19 in 2008, Héctor worked in private sector accounting, administrative and fiscal areas, and in the public sector Comptroller General of Mexico City. He has a Bachelor's Degree in Accountancy and has experience in accounting, finance, administration and internal controls. Héctor has expertise in Project Management (pending PMP certification).
Ivan Baez
Legal Assistant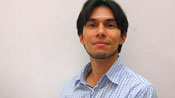 Omar Rabago
Programme Officer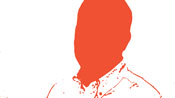 Paulina Gutierrez
Programme Officer, Right to Information
Ricardo Gonzalez
Senior International Protection Officer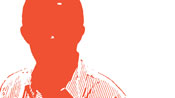 Veronica Rivera
Assistant to the Director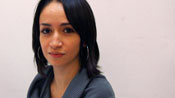 Receive immediate or weekly updates on the right to freedom of expression
Subscribe
rt @article19un: crisis for journalists' safety in mexico continues | now ...
@article19org