Asia programme
Tahmina Rahman
Director, Bangladesh and South Asia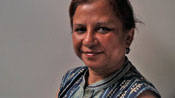 Tahmina Rahman joined as country director in 2008 and spear headed the establishment of the Bangladesh office into a fully registered international NGO. She has lead and successfully managed projects supported by DfiD, Norway Ministry of foreign Affairs and SIDA. Previously she was the Deputy Director of the International Mobilisation Programme at the Secretariat of Amnesty International. She has held management and policy positions in Oxfam (GB), Water Aid and HAP International. She has a Master in Laws from the University of London, School of Oriental and African Studies. She was a McArthur fellow at Harvard University, USA. She has worked in several countries in Asia and Africa including India, Pakistan, Nepal, Sri Lanka, Cambodia, Kenya, Tanzania, Ghana and South Africa. Ms. Rahman was nominated for "Women of Expression 2012", an online publication on women who have excelled in human rights activism.
Oliver Spencer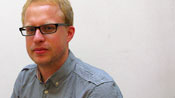 Head of Asia
Prior to joining ARTICLE 19 in 2008, Oliver worked in development and as a communications consultant for the third sector. He has a first degree in communications, a second in South Asian law, and is currently doing a third in human rights and development. Oliver is a trustee for a development charity and coordinates a number of South Asia academic discussion groups. His expertise is in online development, and the laws and politics of Nepal, Bhutan and India.
Judy Taing
Senior Programme Officer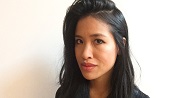 Judy joined ARTICLE 19 in 2011 and specialises in free speech on the Internet, hate speech and religious intolerance, access to information, and protection of human rights defenders, particularly in Indonesia, Malaysia and Cambodia. She has designed, managed and implemented multiple projects, and has conducted grassroots to high-level advocacy and capacity buiding. Prior to joining ARTICLE 19, she worked as a Junior Lawyer in the Office of the Co-Investigating Judges at the United Nations Assistance to the Khmer Rouge Trials in Cambodia, and was key in defining and determining victim participation to the proceedings. Judy holds an MSc Human Rights from the London School of Economics, and a BA in Political Science and Development, with a minor in Southeast Asian Studies, from the University of California Berkeley.
Asma Khanom
Bangladesh and South Asia: Accountant and Operations
Asma has bachelor's degree in Commerce and has been with ARTICLE 19 for over 2 years. She previously worked with the Coalition for the Urban Poor, the largest NGO network for the urban poor.
Hiren Pandit
Bangladesh and South Asia: Project Implementation
Hiren Pandit is responsible for supporting the project on Women's Civic Space and monitoring freedom of expression in Bangladesh. He has a degree in political science from the University of Dhaka.
Md. Towfikur Rahman
Bangladesh and South Asia: Project Implementation, Field Operations
Towfikur Rahman has a Master of Arts. His work involves supporting field activities for various projects including environmental sustainability and access to information, monitoring freedom of expression in Bangladesh and digital civic space.
Munni Khanom
Bangladesh and South Asia: Programme Support Assistant
Munni Khanom supports the research and documentation of various projects and office operations.
Receive immediate or weekly updates on the right to freedom of expression
Subscribe
rt @article19un: crisis for journalists' safety in mexico continues | now ...
@article19org