Finding free speech: New series of guest authors from Africa and the Middle East
Boyko Boev
13 Sep 2012
0 comments
ARTICLE 19 is proud of our network of partners in Africa and the Middle East. Our work in both regions is impossible without the assistance of many local free expression advocates and lawyers.
Willing to hear the voices of local activists from Africa and Middle East and to share their experience with the rest of the world, we invited our partners to start a discussion on freedom of expression in their countries and regions.
This blog series contain the views of our partners. They describe the situation of freedom of expression and media freedom in their countries, propose ideas and seek solutions to common issues concerning freedom of expression and media freedom.
Our ambition is to present both the papers and their authors. In this way we give our support to their local efforts for more freedom of speech.
New Media in Kenya: Time for regulation? by Grace Mutung'u
Access to the internet in Kenya has developed significantly over recent years. However, concerns about the internet's contribution to the conflict and divisions of the post-election violence has led to the monitoring of online content. Read more >
Egyptian Television Broadcast Regulatory Framework: Challenges and opportunities by Rasha Allam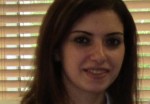 The broadcast media in Egypt has long been considered the government's mouthpiece reflecting and prioritising the president's activities while ignoring other important topics. This paper observes that although Egypt has been defined as a transitional democracy, following the January 25 revolution, the broadcast media remains under the government's control. Read more >
Freedom of expression and harmful speech: The Kenyan situation by Milly Lwanga
The Constitution of Kenya - promulgated in August 2010 - includes, in Chapter 4, an extensive Bill of Rights. Article 33 of the Constitution protects each individual's freedom of expression, which extends to freedom to seek, receive or impart information or ideas, freedom of artistic creativity, academic freedom as well as freedom of scientific research. Read more >
Find more on
Receive immediate or weekly updates on the right to freedom of expression
Subscribe
rt @osfarabregion: happy #righttoknowday #tunisia's new information law ...
@freespeechdaily