Update
Mexico: Infographic showing 41 attacks on media
ARTICLE 19
08 Aug 2012
In six years, 41 media outlets have been attacked with explosives or guns in Mexico. ARTICLE 19 Mexico and Central America is monitoring and helping to protect media workers and outlets.
The infographic shows the name of the media outlet, the type of media (radio, tv or newspaper), the date and the type of attack.
Click on the image below for a larger version.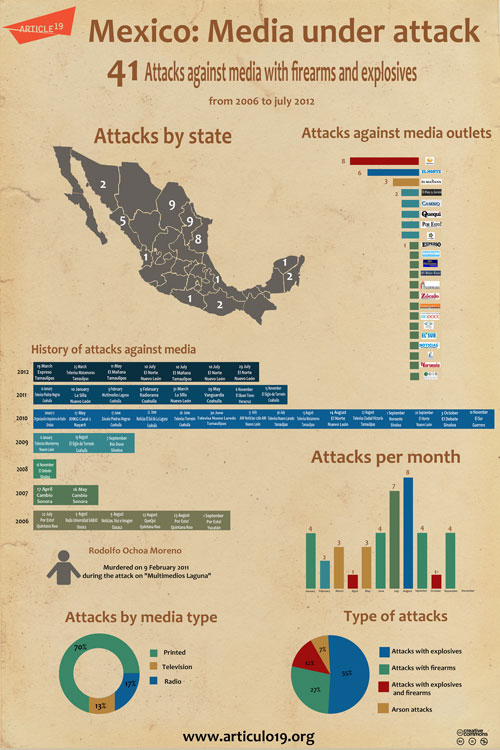 See more in Spanish at: www.articulo19.org
Find more on
Receive immediate or weekly updates on the right to freedom of expression
Subscribe
Find out more
Censorship, violence & press freedom
Central America
Mexico
Donate
Help us support lorem sit ipsum dolor amet
Your donation dummy text about what their money does.
Donate