Senegal: Launch of film on Women political participation and representation
Fatou Jagne-Senghor
16 May 2012
0 comments
ARTICLE 19 and the Caucus of Women Leaders of Senegal launched two documentaries on the 14th May 2012 to celebrate the second anniversary of the adoption of the law on equal political representation. The law allows for equal representation of women in politics The event and the screening was attended by more than 200 people, including the Minister for Women's Affairs, former ministers, members of parliaments, international organisations, diplomatic missions, civil society, artists, and journalists.
This documentary is produced by Article 19, which assesses the levels of freedom of expression and access to information striving towards equal representation of women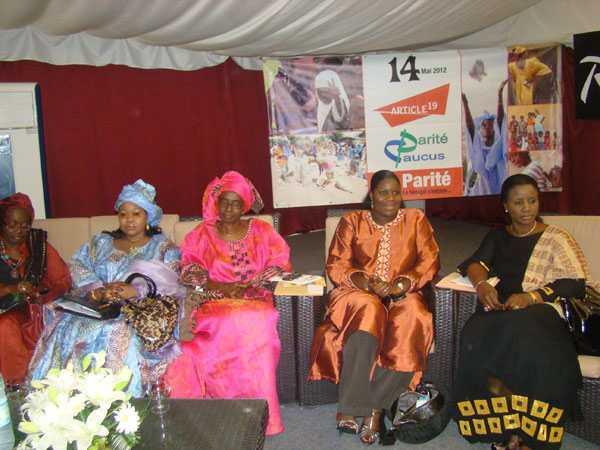 The event was attended by a number of ministers, including the Minister for Women's Affairs, civil society actors, journalists and members from other international organisations.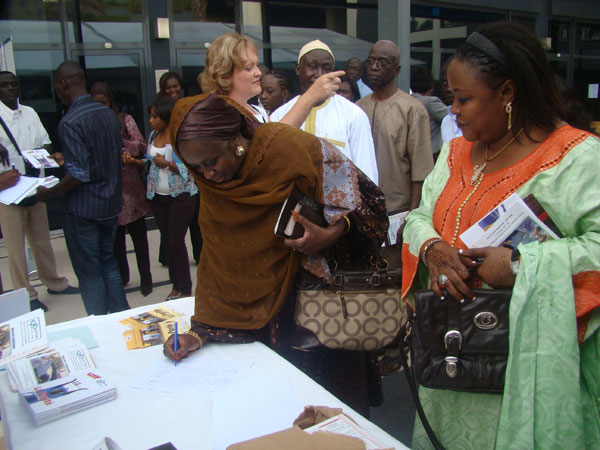 Senegal shall witness a wave of changes in the upcoming elections with greater political representation of women.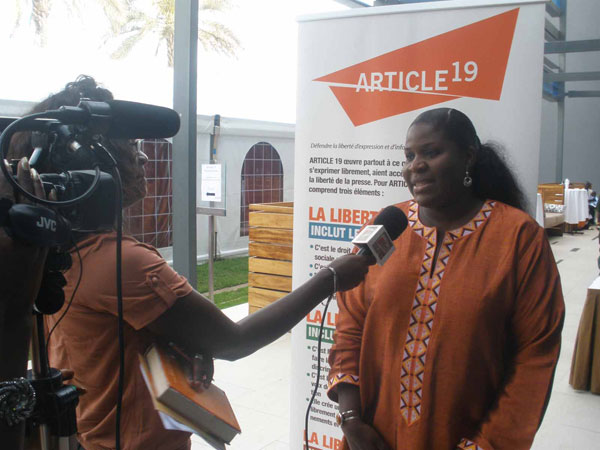 Fatou Jagne-Senghor, Regional Representative for Article 19, stated that Article 19 in collaboration with the Caucus for Women leaders will support communities and women leaders to help contribute to changing perceptions and stereotypes on women's role and status. She stated that there is a need for reinforcing the role of women leaders and pushing for an effective public dialgoue on gender issues in order to materialise the impact of the law.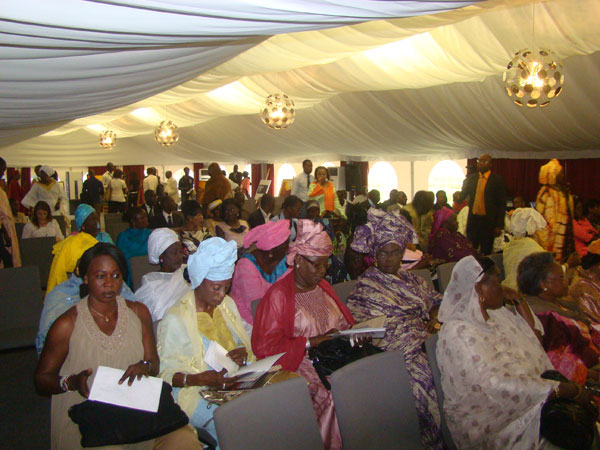 The first documentary produced by the Caucus, highlights the process that led to the adoption of the law and the commitment of all political actors towards its enactment. The second documentary produced by ARTICLE 19 assessed the level of access to information and freedom of expression in relation to the parity as well as the need for sensitization and public debate around it.
Read more about this event:
http://www.seneweb.com/news/Societe/mariama-sarr-ministre-de-la-femme-laquo-aucune-societe-ne-peut-se-developper-sans-une-veritable-participation-des-femmes-he_n_66801.html
http://aps.sn/aps.php?page=articles&id_article=96015
http://aps.sn/aps.php?page=articles&id_article=95962
http://www.pressafrik.com/14-mai-2010-14-mai-2012-La-loi-sur-la-parite-a-deux-ans-quel-bilan_a82555.html
Find more on
Receive immediate or weekly updates on the right to freedom of expression
Subscribe